Digital communication for everyone! Simple and accessible! Live and free of charge:
Benefit from the wide-ranging expertise of our team members. No matter if you are a marketing beginner or advanced.
The next seminar of the Digital Communication Academy by promio.net will take place on 15.11.2022 at 10:00 - 11:00 AM and will deal with the topic: 10 tips for successful newsletter marketing
What our clients say about us:
These are the companies we already support: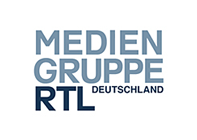 Register for our seminars right here - conveniently, right on your computer. All demonstrations are live and interactive!
The Digital Communication Academy by promio.net
Digital communication is not witchcraft. We will show you a way through the labyrinth and introduce you to another sub-area of digital communication every month.
In our free LIVE seminars we offer you:
Input and explanations at eye level
Exciting cases and insights
A new topic every month
We are constantly working on new content and are of course always open to your suggestions.