Efficient Omnichannel Marketing
Managing a large number of touchpoints along the customer journey efficiently is a basic requirement of modern customer communication. Today's customers expect an individual and precise channel approach that is adapted to their current communication needs. With promio.net you have a strong partner at your side. Control your campaigns across six communication channels in one platform - promio.connect.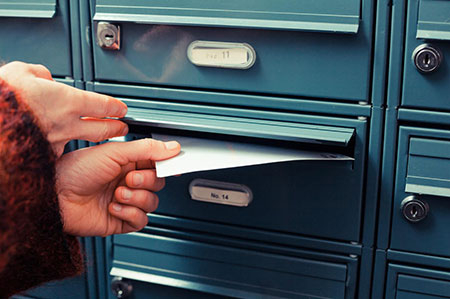 Print remains the trend!
In cooperation with Deutsche Post, print mailings such as letters or postcards are now successfully integrated into our Customer Engagement Suite. By including an "offline" channel for the first time, further opportunities for successful and diverse omnichannel marketing are opened up.
Voucher, pick-up slip, postcard or appointment card, whether individualised, stamped or stapled, print mailings are back in fashion and cannot be beaten when it comes to addressing customers. Especially because of the rapid increase in online advertising statements, experts recommend a rich marketing mix of off and online channels in order to keep an eye on important interest groups. Triggers such as birthdays, coupons or anniversaries can be used to initiate the automated mailing of actual commercial mailings using the work-flow editor in promio.connect. In addition, creativity can be easily modified with the intuitive usability and the numerous features making it ideally suited to the respective customer needs. As a reliable and experienced partner, Deutsche Post handles the printing and shipping of the advertisement material.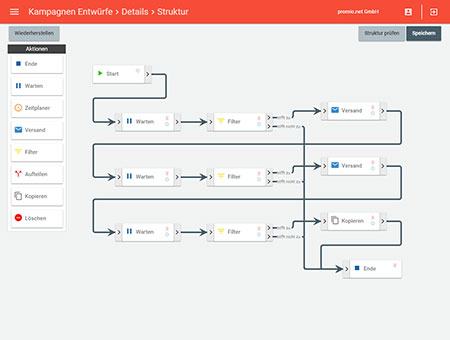 Are you interested in marketing automation of print mailings?
Our benefits at one glance:
Central creation of campaigns for 6 communication channels
Linking of several channels for an integrated customer approach
Central administration of the address databases
Short processing time
Personal support and consulting contact for all 6 channels
Cost savings through high purchase quantities and standardised setup processes as well as license agreements
Central and comprehensive reporting
Intelligent campaign control through marketing automation
Individual modules can be purchased at any time
Minor training effort for a central tool